December 29, 2021 |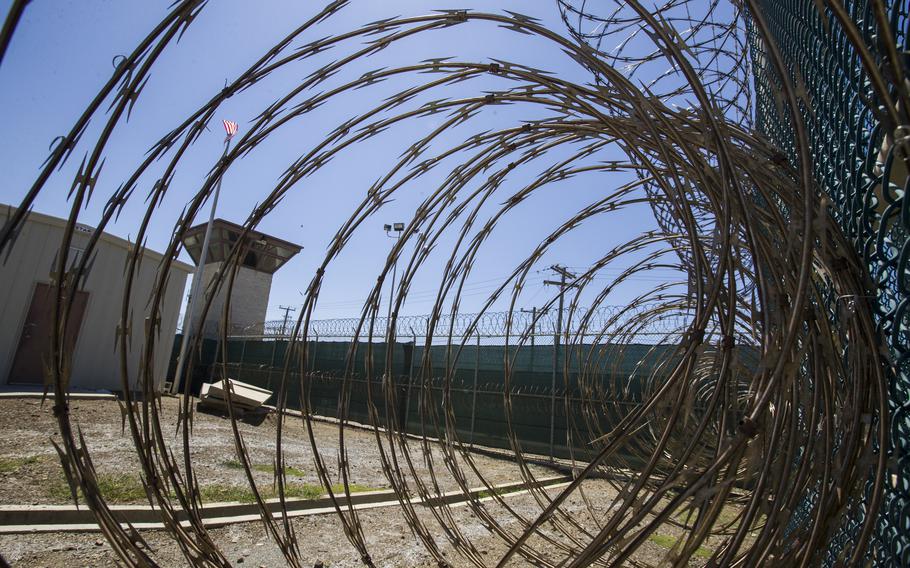 The Guantanamo By facility currently houses 39 detainees — all captured early in the American war on terror launched in response to the Sept. 11, 2001, terrorist attacks on New York and Washington.
Two weeks after reports of a possible active shooter triggered a lockdown at Naval Support Activity Naples and a search for a gunman, Navy officials have yet to explain what happened.
The DOD urged anyone over age 18 and already vaccinated to get the booster as a means of mitigating the surge in coronavirus cases associated with the delta and omicron variants.
A pair of Air Force spy planes flew over eastern Ukraine this week, even as Washington and Moscow prepare for talks intended to allay fears of a new Russian invasion of its southwestern neighbor.
Each military service branch must conduct a review of how it handles missing persons reports as part of the 2022 National Defense Authorization Act.
The active case count reached 22,911 Wednesday, surpassing a high set in January. The record-breaking number of cases among VA patients reflects trends nationwide.
Marine Medium Tiltrotor Squadron 365 arrived in November and is operating as part of Marine Corps Forces Europe and Africa's north and west Africa response force, according to a statement Tuesday.
"COVID SCHMOVID: A Primer for Survival" is a 28-page poetic page-turner that mirthfully explains how children can safeguard themselves against coronavirus infection.
France is set to assume command of NATO's quick-reaction spearhead force in the year ahead, replacing Turkey at the helm of the unit.
Marine Corps Air Station Iwakuni reported 80 new coronavirus cases Wednesday, more than it experienced in all of January, its pandemic peak, thus far.
U.S. Forces Korea counted 467 new COVID-19 cases in the week ending Monday, the highest number of infections reported by the command since the pandemic began in March 2020.