Usually when traveling, flyers try to rush through airports as quickly as possible in an effort to reach their final destinations, the spots where they really want to spend some time. This is especially true for vacationers who just want to get away from it all.
But what if you've been missing one of the best stops along the way? What if the airport itself has amenities that should make it one of your more interesting destinations? If you're looking for a fascinating place to spend some free time, each of the top 10 airports listed below just might fit the bill.
10Singapore Changi Airport
Why Changi Airport In Singapore Is Best In The World
According to the annual World Airport Award by Skytrax, Singapore's Changi Airport has been the best airport in the world for a record six consecutive years as of 2018. The airport prides itself on its inclusion of nature. Each terminal has its own set of botanical gardens, including the sunflower and butterfly gardens. The airport also has a number of Asian-style ponds to revitalize stressed travelers with a sense of peace.
If you aren't interested in all that nature has to offer, you can go to the free movie theater, rooftop swimming pool, or 24-hour spas. Of course, Changi has the standard recharge stations and free Wi-Fi as well.
In terms of food, Changi is still the airport leader with its 1960s-themed food court where "street vendors" offer local dishes for cheap prices. The fourth and newest terminal was designed by taking the most efficient elements of the previous three terminals to produce a blazing fast facility in terms of time from security check-in to arrival at the boarding gate.
At least one person reported a time of only 15 minutes to get to the gate. That's nothing short of amazing for one of the world's busiest airports.[1]
Estimate Puts Disney's Streaming Industry Over $100 Billion
Despite all that, the "crown jewel" of Changi Airport is an addition scheduled to open in 2019. The glittering Jewel Changi Airport will raise the bar for futuristic airport design with its centerpiece Rain Vortex, a 40-meter-tall (130 ft) waterfall that cascades from the roof of the glass dome.
This new central hub, which links three terminals, is a lifestyle destination with all types of leisure activities, including a five-story garden, entertainment and shopping outlets, and play areas for children.
9Hong Kong International Airport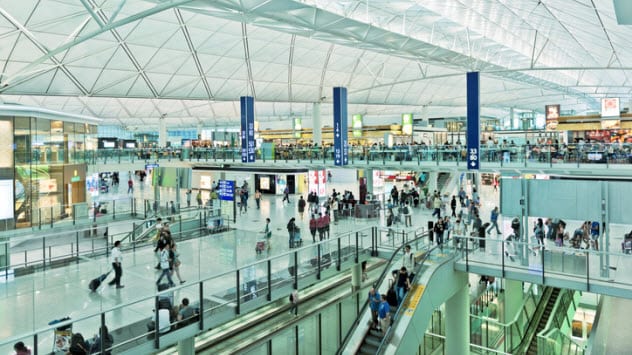 Hong Kong International Airport is conveniently placed just five hours' flight time away from more than half the world's population, making it one of the busiest international airports. Naturally, this has led to huge upgrades which ensure passengers are well accommodated during their layovers.
The airport embraces Hong Kong's strong cultural tendencies in food by offering more than 80 restaurants with cuisine from all over the globe. The restaurants range in price and experience, with some offering live music and others quick take-out food for those in a hurry.
Hong Kong International Airport also provides exclusive shopping ranging from a licensed Disney store to boutique clothing joints such as Giordano and G2000. For families, there is an interactive educational park for children as well as an IMAX in the terminal.[2]
Got a few hours to spare? Sit in on the latest movies or head on down to the Lan Kwai Fong Bar where guests receive their first cocktail free.
8Incheon International Airport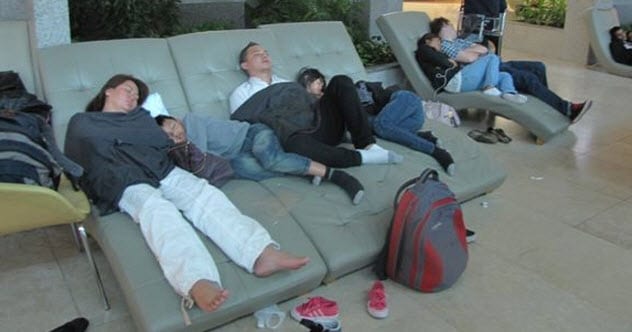 South Korea's massive international airport in Incheon has just about everything a traveler could dream of. Most airports are designed to prevent travelers from sleeping with their uncomfortable chairs and fixed armrests. But Incheon has acknowledged that travelers need to sleep by offering free reclining lounges in darkened corners that are perfect for that much-needed nap.
After you've caught up on your beauty sleep, you can refresh and revive in the airport's free showers. There, you are given a toothbrush, toothpaste, soap, a hairdryer, and a towel. All you need to bring is your thongs (unless you're a daredevil and don't mind taking your chances with a public shower floor).
There are also endless offerings for entertainment within the airport. Check out the craft areas where you can attempt to make traditional Korean-style bags and fans, or head over to the in-terminal ice skating rink. You can also visit a cultural museum or explore a number of traditional gardens. There will never be a dull moment during your layover at Incheon.[3]
7Kuala Lumpur International Airport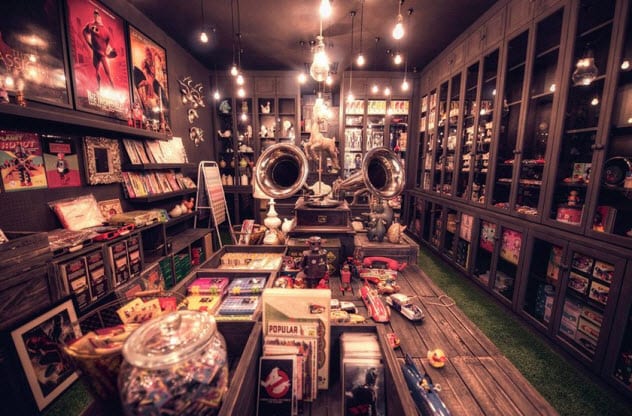 Kuala Lumpur International Airport is all about keeping you entertained on your layover. Throughout the facility, you can watch TV with channels specially selected to keep travelers entertained. If that doesn't interest you, locate the Satellite Building where you can use the Internet kiosks to access free Wi-Fi.
Not interested in lounging around on your layover? Then head to Gateway@KLIA2, a shopping mall attached directly to the airport. Although you need to clear customs to get to and from the mall, you can find anything from jewelry and clothing to toys and electronics. While exploring the shops, take time to go to the food court and try some traditional Malaysian food at inexpensive prices.
Feeling a little tired? Catch up on some sleep in the airport's Capsule Transit Airport Hotel which offers capsule-style beds for up to 12 hours at a time. This includes luggage lockers, showers, and free Wi-Fi, so it's definitely worth it for those slightly longer airport stays.[4]
6London Heathrow Airport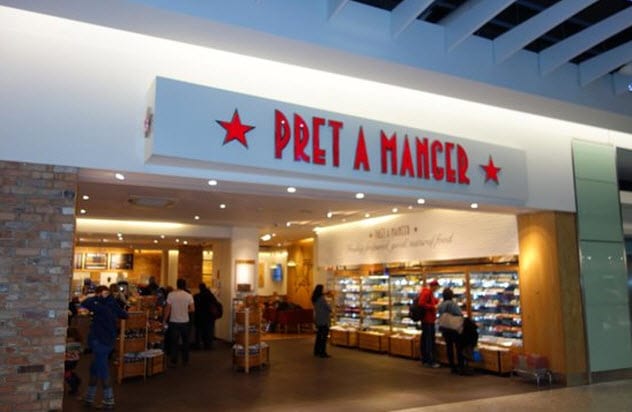 Heathrow has been labeled No. 1 for both airport shopping and dining experiences. Additionally, the Sofitel London Heathrow inside the facility was awarded the title of fifth-best airport hotel. Although there aren't endless options for food like other great international airports, the selection of restaurants is well chosen, including European cafes, British pubs, and sophisticated full-service dine-in restaurants.
Heathrow offers a range of shops in every terminal.[5] No matter where you fly in or out, you will have access to everything you need—from books to basic clothing and international fashion boutiques. For those looking for a more cultural experience, check out the airport's art gallery in Terminal 5. It holds a permanent exhibit of sculpture and other art.
5Munich Airport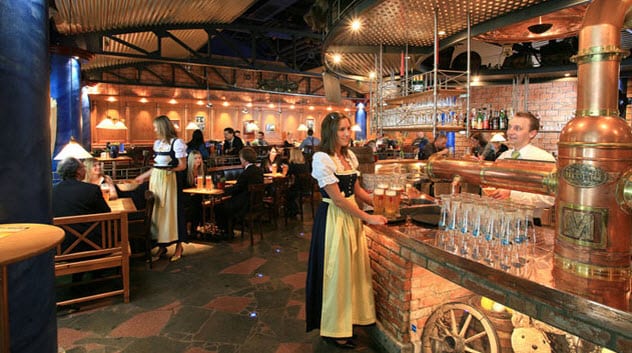 Munich has been ranked fourth overall in terms of the world's best airports. It has also been labeled Europe's best airport for the last 10 years and been given a rare five-star rating by Skytrax.
So what sets Munich Airport apart from the rest?
Its on-site brewery. We all like to have a drink while we're waiting for our next flight, and where better to do it than at a brewery. If you're looking for entertainment, head over to the world's biggest man-made standing wave where you might be lucky enough to catch the pro contest hosted by airport staff.
If that doesn't spark your interest, an in-terminal park has a mini golf course, aviation models including an interactive historic aircraft experience, and a giant slide. Or you may want to take a nap in one of the airport's private sleeping cabins.[6]
4McCarran International Airport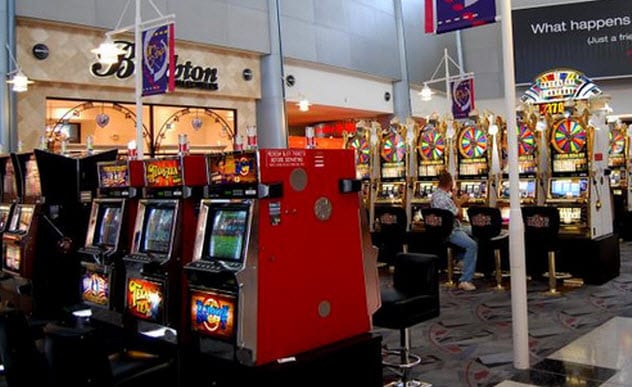 McCarran International Airport (aka LAS) is Las Vegas's primary airport and lives up to the expectations of its Paradise location in Nevada. As the world's eighth-busiest airport, it is the host of an aviation museum that celebrates the history of air travel in Las Vegas.
LAS also offers its own brewery as well as a number of pubs and local restaurants with 24-hour slot machines to really give you that taste of the Vegas lifestyle.[7] If a nap is what you're after, then head into any of the lounges, which are free to all travelers. If you have a lot of energy, then you can use the airport's gym where your full access includes shower and sauna facilities for only $25.
3Dubai International Airport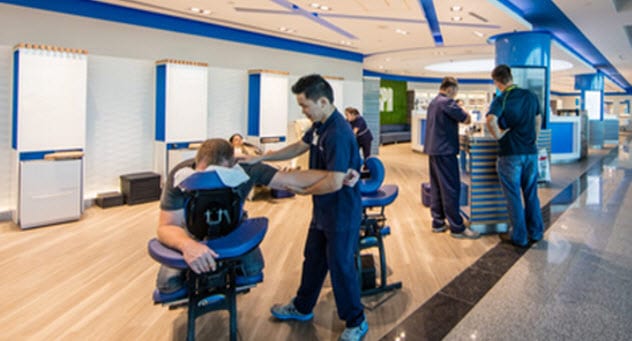 Dubai International Airport is great for those tech-savvy travelers looking for fast Internet and speedy check-ins. Its "Wow-fi" has won awards for being the fastest Wi-Fi in the world with speeds up to 39.50 mbps. Secondly, its smart gates allow passengers to skip the usually lengthy queues and simply walk through, immensely speeding up the check-in process.
For those wanting a little bit of entertainment, the airport's partnership with ICFlix means travelers can stream unlimited movies and TV shows for free. In terms of rest and relaxation, the airport has its very own in-terminal Zen garden which offers a bit of culture as well as some peace and quiet. You can also get a massage.
As for food, there are some great offerings. You can eat at Wolfgang Puck's The Kitchen, one of the only two Pret a Mangers in the nation, some local restaurants, or a Heineken lounge.[8]
2Bangkok International Suvarnabhumi Airport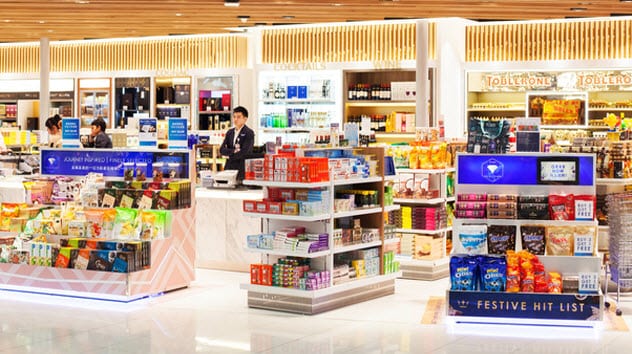 If you're going to plan a trip that takes you to one of the world's best airports, you should probably know how to pronounce the name. It sounds like "sue-wahn-ah-poom." Note the silent "i" on the end.[9]
Now let's move on to why it is a world-class facility. Although it doesn't have any amenities like museums or pools, it is exceptional at providing traditional airport shopping and food. It is also one of the largest passenger airports in the world, offering more flights and smoother flight transitions to help passengers remain calm.
It has an airport hotel for overnight stays. If you're on a budget, cheaper lounges and chairs around the airport are designed to accommodate sleeping passengers. The airport cuisine ranges from fast food to cultural Thai and Asian restaurants.
If you have a long wait and you aren't keen on getting some sleep or food, board the in-airport train on the lower level and head into the city. No matter what time it is, Bangkok is always alive.
1Samui International Airport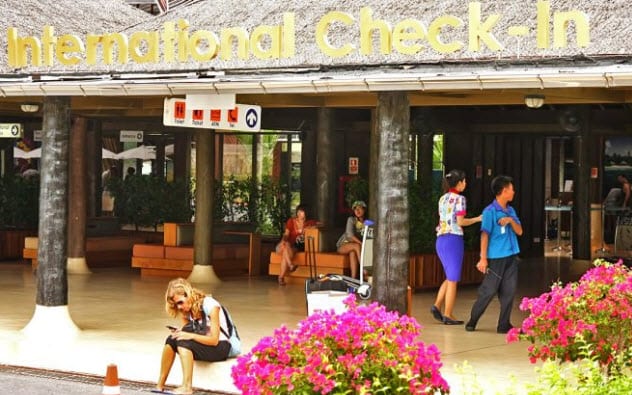 Samui International Airport has one of the world's coolest designs for an airport. Privately owned by Bangkok Airways, the facility is conveniently located on one of the nation's major island hot spots, offering ease of access for international tourists.
The buildings are made from primarily bamboo and thatch. Tropical flowers in the terminals give the airport an exotic holiday feel. The facility's lack of air conditioning and use of natural air flow to cool the terminals has won it international awards for environmental conservation and just adds to the mystique of this incredible resort-style airport.
Although it is one of the best airports in the world, check-in and baggage collection still takes time because the operation is small and privately run. However, it is definitely worth the extra wait times to experience flying in or out of this spectacular place.
For food and shopping, there are a few boutique stores and cafes as well as a culture-based food court called Samui Park Avenue. If you're looking for something a little different, the airport also hosts the Samui Robot Group shop which sells Alien-like monsters made from recycled auto parts.[10]
Hey! I am an aspiring travel blogger and dedicated law student. Follow my adventures on Instagram to get exclusive offers on my upcoming blog! Find me on @lifeinwonderlandd.