In the wake of the Harvey Weinstein sex abuse scandal in Hollywood, a deluge of accusations against various people in power, in this case those in the US government, have come pouring out of the ether. From senior representatives such as John Conyers [D] and senators such as Al Franken [D] to high-profile state officials such as New York attorney general Eric Schneiderman [D], the whole political world has been taken on a mad, psychosexual Disney ride for a lot of the past year or so.
However, despite all the stories that rocked the news world, there are a great many that have still gone largely unnoticed, due to the fact of them being primarily local affairs. Nevertheless, it is important to acknowledge these ten shocking instances of sexual decadence so that we may hold our officials to the same standards as your average Hollywood sleazebag.
10Stephen Bittel [D]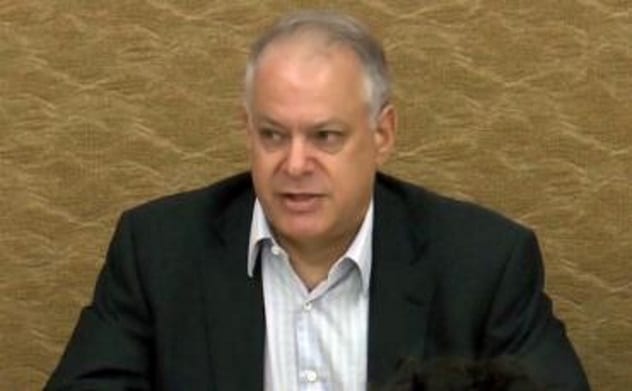 In Florida, we a situation that rocked the state's Democratic Party with accusations against the party chairman. According to the Miami Herald, Stephen Bittel faced multiple accusations from women that he had "leered at them, made suggestive comments and created an unprofessional work environment."
After several calls for resignation, including one from future gubernatorial candidate Andrew Gillum [D], Bittel resigned in November 2017.[1]
9Nate Boulton [D]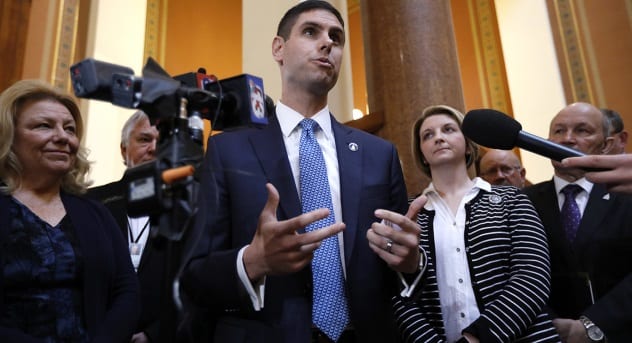 In 2018, Iowa Democratic gubernatorial hopeful Nate Boulton seemed to be on the fast track of being his party's nominee, but a scandal came about that would derail it all for him. Three women accused him of sexually harassing them, with one claiming that he had "repeatedly grabbed her buttocks at a bar in 2015." Two others told The Des Moines Register that when Boulton was in law school over a decade prior, he "rubbed his clothed crotch against them, pressing his erect penis into their thighs."
Boulton responded with a typical reaction in these cases. "I don't have the same recollection," he said to The Register. "But I am not going to offer any additional context to this, other than to say if someone's perspective is that it was inappropriate and I crossed a line and I misread a situation in a social setting, I do apologize." Eventually, though, the bright-eyed state senator did suspend his campaign.[2]
8Jeff Kruse [R]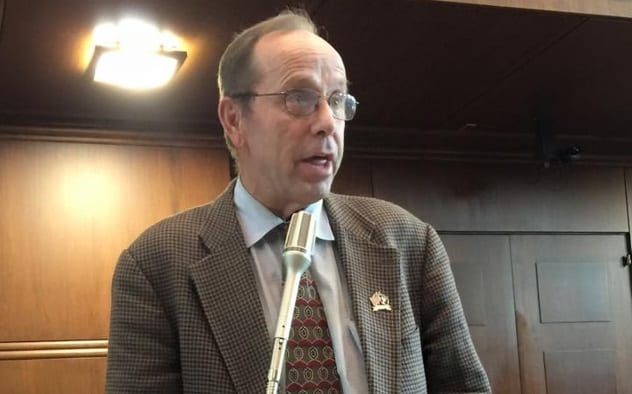 Oregon state senator Jeff Kruse, who had previously garnered national attention for proposing a racially dubious bill, was removed from all of his committee assignments in October 2017, an action which local newspaper The Oregonian speculated was related accusations of groping women. This theory was further supported when fellow state senator Sara Gelser [D] accused Kruse of having groped her, something fellow senator Ginny Burdick [D] supported, calling Kruse's groping "a chronic problem."[3] Kruse denied the allegations but ultimately resigned from office in early 2018.
7Nick Sauer [R]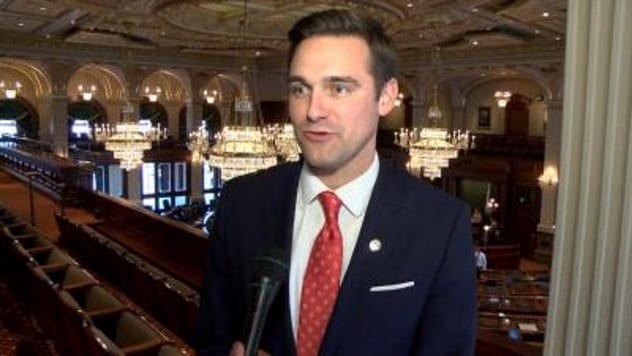 First-term Republican Illinois state representative Nick Sauer had only been in office for about a year and a half when an accusation hit him. An ex-girlfriend told Politico that Sauer had been using privately sent nude photos of her both as revenge porn and for catfishing purposes: "He came to my house & confessed to catfishing men with my photos for 2 years to at least 8 men," she said. "He was unable to provide the names and begged that I let it go."[4]
When the news of his improprieties broke in August 2018, Sauer resigned the same day. In January 2019, Sauer was indicted "for the offense of Non-consensual Dissemination of Private Sexual Images involving 2 separate victims. As charged, these are all Class 4 felonies."
6Jack Latvala [R]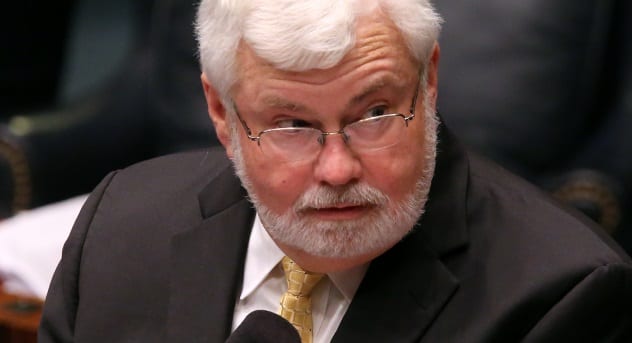 In a similar situation to number ten, Florida state senator Jack Latvala was running to be the Republican nominee in the already insane 2018 gubernatorial race when scandal came his way in November 2017. A total of six female staffers and lobbyists from both parties had a laundry list of complaints about him. One of these complaints led to an investigation which revealed that Latvala's lust may have actually bled into the area of public corruption. Basically, Latvala offered to vote in lobbyists' favor in exchange for sexual favors from them.
Latvala resigned from the Florida Senate in December 2017 and officially left the gubernatorial race in March 2018.[5]
5Keith Ellison [D]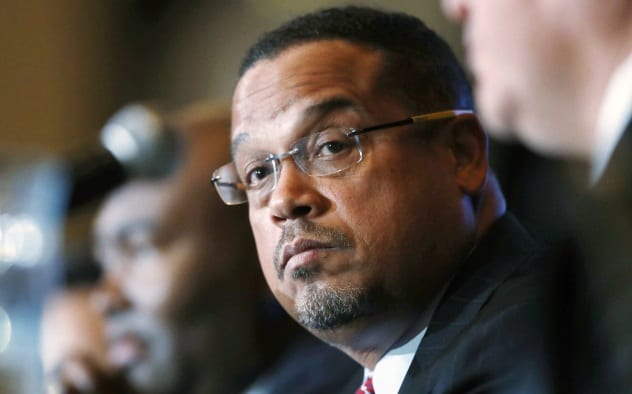 Former Minnesota representative Keith Ellison has had allegations of domestic abuse surrounding him since 2006, when an ex-girlfriend accused him of having "pushed, shoved and verbally abused" her. Ellison denied these claims, saying that his former paramour had told him she would "destroy" him. He got a restraining order against her.
Then, in 2018, right before the election for the Minnesota attorney general's office, which Ellison was seeking, another ex's son posted on Facebook claiming to have found photos and videos which show, among other things, Ellison "dragging my mama off the bed by her feet."[6] Ellison, again, denied this. He won the election and is currently Minnesota's attorney general.
4Eric Massa [D]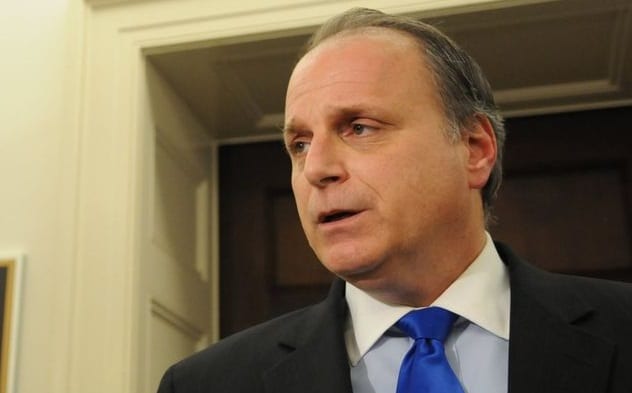 In a story proving that actions can have long-term consequences, New York congressman Eric Massa had been out of office for nearly seven years when the check for his sins was released. Massa had been accused of sexually harassing several young men in his staff back in 2010, but in 2017, it was revealed that nearly $100,000 in "secret payments" were made to his accusers.[7]
Massa was apparently nowhere near alone. According to the New York Daily News, "News of the previously unknown settlements in the Massa case come amid revelations that the Compliance Office have paid out more than $17 million in taxpayer funds to settle workplace complaints in Congress over the past two decades." Again, we see the consequences of lust being racked onto people who didn't have anything to do with it.
3Dean Westlake [D]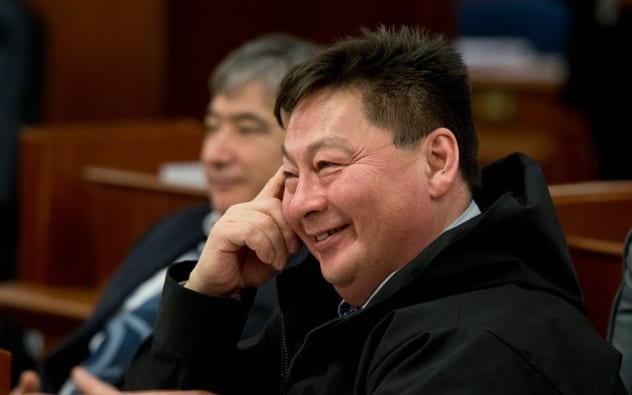 This story may seem rather typical, but a disgusting twist near the end puts its position near the top. Alaskan representative Dean Westlake was accused of sexual harassment by multiple women in December 2017. In response, Westlake said, "Some people are angry with me; more are disappointed. I am too. To the women who came forward, thank you for telling your story. I am inspired by your bravery, and I am sorry for the pain I have caused. To my constituents, I am sorry to have let you down. These allegations do not reflect who I am, nor who I want to be. I will learn from this experience and be a better man because of it." He resigned soon after.
That's all pretty standard, but then the plot thickened. Not long after Westlake's resignation, KTUU, an Anchorage TV station, revealed a report indicating that Westlake had fathered a child with a 16-year-old girl in 1988. Westlake would have been 28 at the time. KTUU noted that one of Westlake's staffers had called them and asked for the story to be withheld.[8] The sleaze of politics never ceases to disappoint.
2Dan Johnson [R]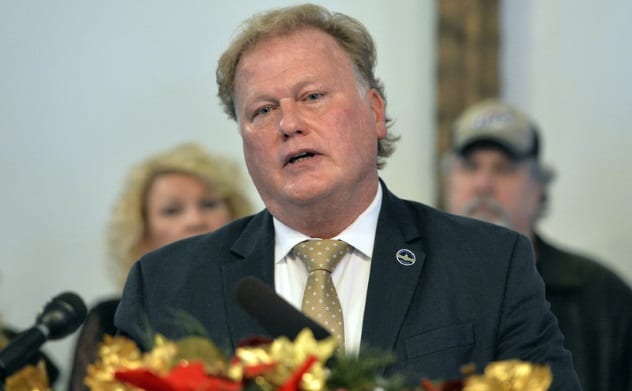 For our penultimate subject, we have Kentucky representative and pastor Dan Johnson. In late 2017, the Kentucky Center for Investigative Reporting released a bombshell expose which claimed that Johnson had molested a 17-year-old member of his congregation at a New Year's Eve party at his church several years prior.
Despite the calls from his party to resign, Johnson denied the claims, saying, "This allegation concerning this lady, this young girl, absolutely has no merit, these are unfounded accusations, totally."[9] However, despite maintaining his innocence, Johnson killed himself the next day after making a Facebook post claiming PTSD from 9/11 was the reason. As you might expect, many attribute a different motive to his suicide.
1Brandon Hixon [R]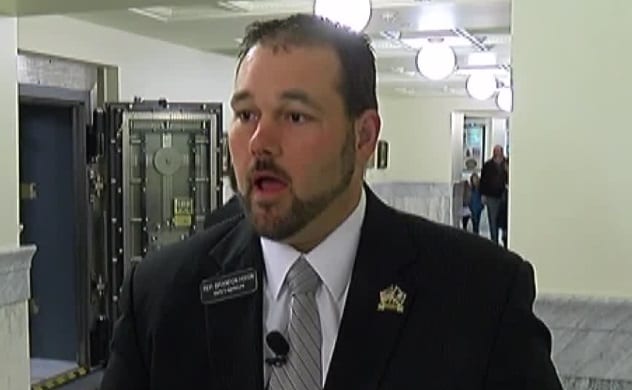 For our final dishonored politician, we have Idaho state representative Brandon Hixon. Hixon resigned in October 2017, when it became public knowledge that he was the subject of a criminal investigation into the sexual abuse of two minors, one of whom was a relative of Hixon. According to the Idaho Statesman, "That series of events is among the many allegations laid out in investigation records released Wednesday by the Idaho Attorney General's Office. Hundreds of pages, compiled since spring 2017, suggest the former state lawmaker touched, abused or had sex with two young girls—one a young female relative—in repeated incidents across many years."[10]
However, before any charges could be brought before him, Hixon, like Johnson, committed suicide in January 2018.
Ian McDonald writes about crime, politics, Hollywood scandals, and conspiracy theories.