Whenever faced with a situation leading to horns of dilemma; that could cause me to procrastinate, delay, be in double minds like sitting on the horns of Dilemma, I go back to two holy books.  1. A Bible 2. BhagvadGita.  I randomly select 2 verses and usually find my answers. I named it as Jay's Tantra way.
See an example: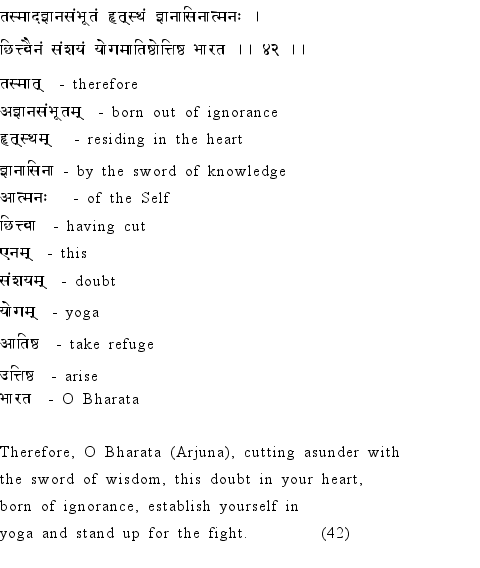 This is what Gita said.
Job 41:10
Passage: No one is fierce enough to rouse it. Who then is able to stand against me?
This is what the Bible verse said.
See some similarities in the two random verses?
The doubt in my heart is born out of ignorance and I need to establish myself in Yoga and stand up for fight- Cut my doubt in the heart with the sword of wisdom.
Who is able to stand against you? There is no one fierce enough to rouse it.
I derived the following meaning – the chosen path is right. I need to concentrate, meditate and be ready for the fight whether or not it happens.
I also know, I have class and it will have to be a really fierce fight, if someone were to oppose or put hurdles in my chosen path.
Sounds simple, NO?  I like this technique to work all the time.